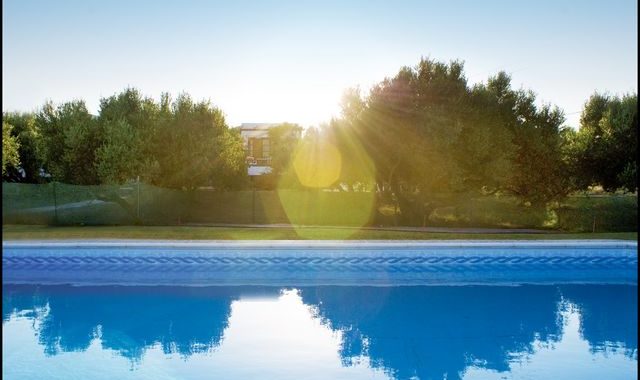 Voula's Casadimare, Kouremenos
Voula's Casadimare apartments located just 70m from the sandy beach of Kouremenos, in the middle of an olive grove of 6000sqm
In Voula's Casadimare you will find Cretan hospitality combined with the personal care that the family owners provide during your vacation.
Casadimare consists of two groups, Christina and Voula. Each of the group consists of three ground floor apartments of 40sqm each suitable for 2-5 people, all with there own private entrances. The master element of the apartments is tradition since wood and stone is widely used.
Each apartment has a large balcony on the front, with sea view over the olive trees and one at the back sees in the mountain, offering the view of a unique sunset. All apartments has TV, A/C and full equipped kitchen. The bedroom is separate from the rest of the apartment and in the leaving room there is the kitchen and two stone build beds.
You can have relaxing time reading a book or having your coffee under the shadow of the olive trees, while your children can play safe in the entire olive groove.
You can also enjoy swim either in the apartments swimming pool, or in the sandy beach of Kouremenos which is just 70 m from the apartments. On the beach there is a coffee bar and restaurants that you can try Cretan traditional food.
Chose "Voula's Casadimare" if you like to relax and enjoy natural doing your holidays.
Kouremenos beach resort, you can find charming accommodation in "Voula's Casadimare" apartments.