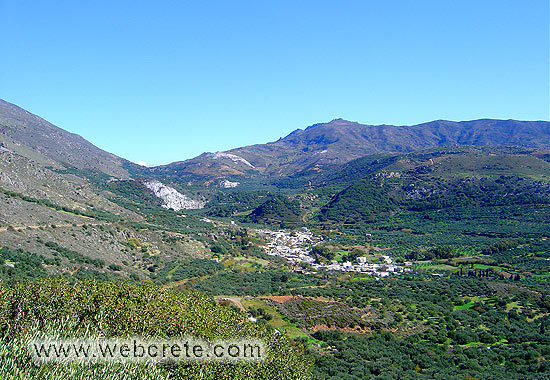 Chrisopigi – Bebonas – Kavousi
The route Chrisopigi –Bebonas– Kavousi is easy to pass and we walk on a dirt road to the end. The road starts from Hrisopigi village a little bit northern and we walk on the south sides of Sitian Mounts having a beautiful view to the south of village.
A little bit further we enter the small valley shaped by Sitian Mounts and Orino mounts. We figure out 2 hours' walking from Hrisopigi to Bebonas village. From Bebonas to Kavousi we figure out 2 more hours.
The landscape is mountainous and the peaks overhang around all the way. At the altitude of 700m high we meet the almost isolated village Bebonas hidden in the mountains. Outside the village of Bebonas the road goes on down to Kavousi. The view to Agios Nikolaos bay is very impressive to the sight as we walk down to Kavousi village.
Additional Info
Starting Point: Chrisopigi – 25km from Sitia
Altitude: 400m (Chrisopogi) – 680m (Bebonas) – 50m (Kavousi)
Path Type: Non asphalt Road
Difficulty: Relatively easy
Walk distance: 13 kms : 5-6 hours (chrisopigi – Bebonas -Kavousi)