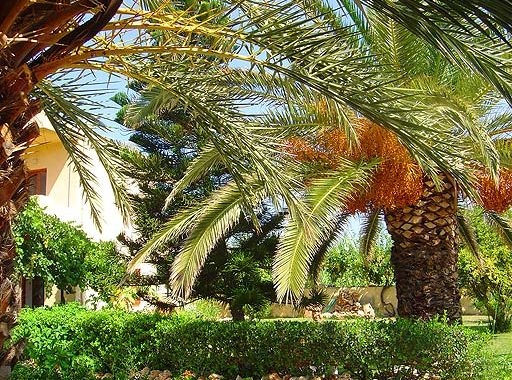 The Dimitra apartments complex consists of 2 rooms-studios and 5 apartments, for 2-3 people.
Each apartment and room (size about 20-25 m2) has two private balcony, with a view of the beautiful landscape of Sitia area, and all are surrounded by beautiful flower gardens. Three apartments provide sea view of the gulf of Sitia. The owners, who live there, offer their guests a friendly family atmosphere, for an unforgettable stay.
All studios are fully furnished, equipped with kitchenette providing to the customers all the means to prepare and serve their private breakfast and meal, fridge, WC and shower, air condition and each having its own spectacular view to the sea at the north and to the surrounding mountains.
The 2 rooms offer fridge, WC, shower and air condition.
Car rental can also be arranged from arrival at the airport for the duration of holiday or taxi transfer on arrival and departure.
Phone: 0030-28430-22047
Mobile: 0030-6977 024838
Email: dimitragal3@yahoo.gr
Website: http://www.dimitra-apts.com
Send a message to the owner..