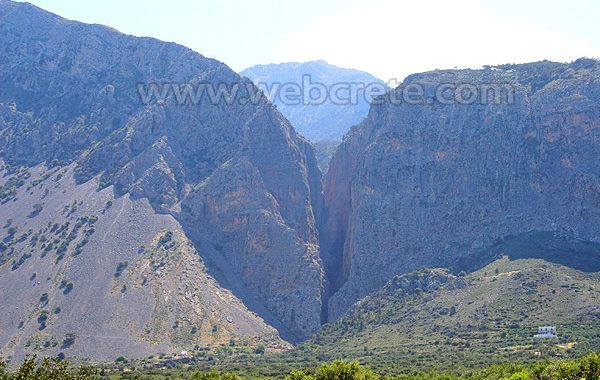 Ha Gorge is a canyon on the eastern part of the island of Crete in Greece. It is located in the west slope of Thrypti mountain and near of Monastiraki village in the plain of Ierapetra. The gorge is about 1.5km long, particularly narrow at several points and has walls rising up to 300m. Although there are many different versions about the origin of its name, the one that prevails is etymologically derived from the verb hasko (Greek: χάσκω) meaning to open or part widely, to gape. Ha is considered to be one of the wildest gorges in Crete and one of the most difficult to cross.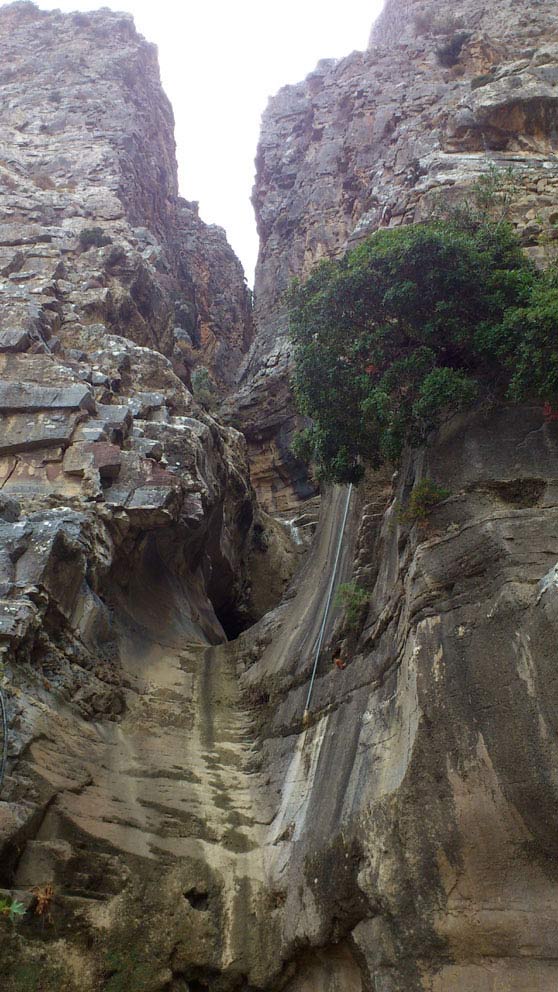 Ha Canyon located in Lassithi. The entrance is just three meters, is located at an altitude of 370m. and the output goes downhill and ends at a
n elevation of 140m. It has about 33 rappels the largest of which reaches a height of 35m. Generally have very narrow walls, with only a few centimeters wide. Towards the end of the gorge waterfall poured a large amount of 215 meters.
The gorge of Ha has 26 technical descents, the largest of which is 30 meters. and almost no walking. That is why the visitors that enter inside are mainly experienced climbers, as it is quite dangerous. Considered one of the wildest gorges of Greece and one of the most difficult to traverse, but one of the 10 most beautiful in Europe.
The canyon has a rich flora and fauna. The ponds are important wetlands for many migratory birds, but also permanently birds and mammals. Since mammalian species is dominated by the Cretan hare, and found and the Cretan weasel (kalogynaikari) and the Cretan badger (Arkalon). She also observed the spiny mouse, a rodent that does not exist elsewhere in Europe and the african wildlife. The canyon will encounter the pine trees and many other species of trees and shrubs, herbs and flowers. Many rare and endangered plant species have found refuge in the great ravine.
You could say that the canyon is a virgin habitat untouched by humans since the configuration prohibits anyone to know well, to traverse or exploit. The first who crossed in 1987 are three Thessalonians climbers, experienced and adventurous and time it took seven days efforts. Today the canyon is insured and is a heavenly destination for canyoning. The gorge is about 33 rappels, the largest has a height of 35 meters. Some parts are very narrow, with a width of only a few centimeters, which makes it special.
Near Ha are old stone mills that are now deserted, monuments of a bygone era. A legend says that in the depths of chaos, in the heart of Ha is buried a golden chariot, pulled by horses gold. And is gold cords, the diamond of Ploumidi. Sparkle in the sun so that it dazzled Crete Cretan bold when someone found the golden chariot. To go to one where it is to be tied with ropes and slip into the rock.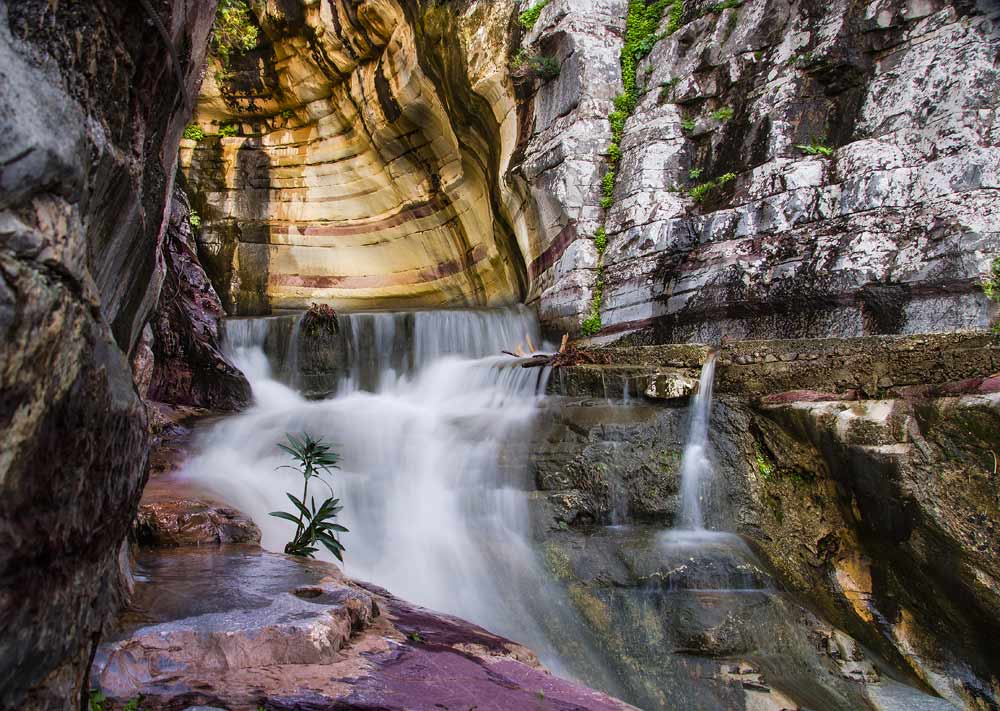 Additional Info
Altitude: 120m (Monastiraki) to 590m (Thripti Plateau)
Starting point: Monastiraki Village
Path Type: Not passable inside the gorge. Only by the E4 trail from Monastiraki to Thripti
Difficulty: Very difficult – Only for experienced climbers
Walk distance: From Monastiraki to Thripti 9 km (E4 path)