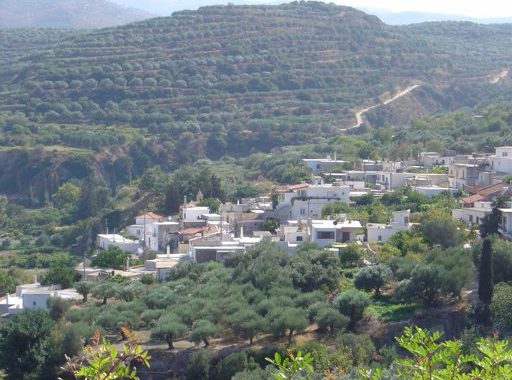 Maronia is 12 km from Sitia, situated on the main Sitia -­ lerapetra road. In the 1583 census the Venetians Iisted it as Marunea with 120 inhabitants – the local people still pronounce it «Maroonia». According to tradition the first settler here came from Maronia in Thrace, north Greece, so explaining the origin of the name.
This was the birth-place of Captain Sifis Dermitzakis (1821-1866) who was renowned as a fighter for the cause of the revolution in Crete. He also fought in the Peloponnese and was decorated for his action.
Hewn rock tombs were found at Kefala, and a Minoan settlement has been located near the village.
There are two old churches in the village – one dedicated to the Holy Trinity (Ayia Triada) and the other to the Dormition of the Virgin (Kimiseos tis Theotokou). There are also two caves of interest in the vicinity, Spiliara and Ayionero.
From the book "Sitia", N.Papadakis, Arcaeologist
Additional Info
Location: Sitia Region – 12 km from Sitia
Access: Aphalt road
Residents: 350 (2012)
Αltitude: 125m