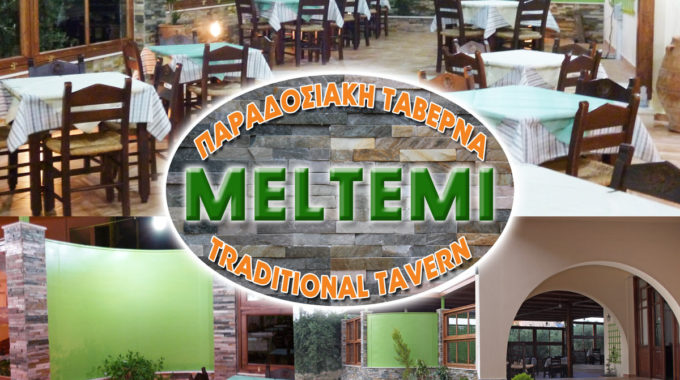 Meltemi Restaurant, Agathias
The Meltemi taverna-Restaurant is situated in a lush green garden area in Agathias Village, providing cooling shade and a relaxing atmosphere. The distance to Palekastro is 1km and to the famous beaches of Kouremenos and Hiona is also 1km.
Taverna Meltemi is a family business operated by the family Kounelakis. The family Kounelakis takes great pride in their superb quality of ingredients and therefor has many faithful customers as well as being very popular by the local residents.
Our tavern opened in 2000 and since then we offer authentic traditional Cretan cuisine in low prices. The wide variety of appetizers and dishes includes all known dishes of Greek and Cretan cuisine.
Phone: 0030 – 28430-61194
Mob.: 0030 – 6982040742 – 6986583907
Email: anna.koun@yahoo.gr
Website: www.tavernameltemi.gr
Our Materials
The dishes are prepared with pure and organic materials mainly our production and what is not is strictly selected to offer you the right quality and quantity of food.
All our dishes are cooked with local, our production organic olive oil. Our menu includes also our production organic "raki".
The cuisine and service is our family matter and we give our best every day to serve you dishes with special flavors and also to offer you a great service and hospitality during your visit to our Tavern.
Thank you for your support through all these years.
Send a message to the owner..