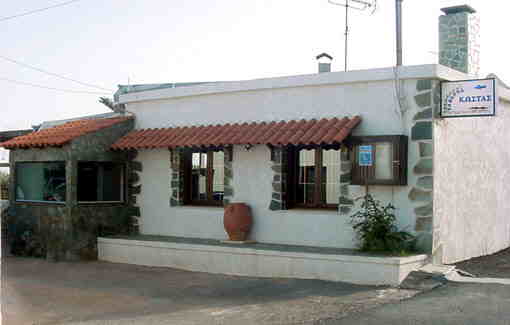 Taverna Kostas, Xerokambos
Michalis and his mother Chrisanti Theodorakis are welcoming and inviting you in Xerokambos to "Taverna Kostas".
For over 20 years now, Chrisanthi cooks her Greek and Cretan specialties with passion, a unique enjoyment full of fresh vegetables. Meat and fresh fish are grilled for you on charcoal.
In our Tavern, you can of course enjoy your coffee, a cool beer, native wine or other refreshments. The beautiful Xerokampos beach is only 150 m far!
Our Taverna is not only for the locals, it is also for international guests. It features a beautiful terrace, with sea view, radiates a Cretan atmosphere and it is traditionally and comfortably furnished with care.
Breakfast is served for our house guests (if desired), starting from 9.00 o'clock.
Inside the tavern lies a small library books for each taste, as well as a television with Satellite TV.
Phone: 0030 28430 26 702
Mob.: –
Email: villapetrino@gmail.com
Website: www.xerokampos-villas.gr/tavernakostas-en.php
Send a message to the owner..