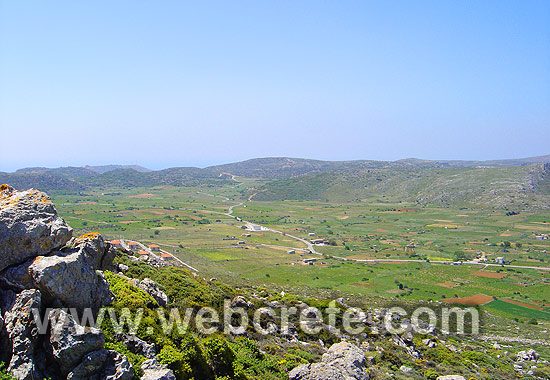 The plateau of Ziros lies 25km south of Sitia and 30 km northeast of Makris Gialos. The wider area consists of 2 plateaus, the most western plateau of Armenohandrades and the easternmost plateau of Ziros. The distance between them is only 2-3 km and so we refer to it as an area. Τhe "capital" of the area is Ziros, a traditional village with very basic services, such as gas station and bank. Ziros has faced a modest growth, a key driver of which is the military camp with the radar of the Greek Air Force, standing on a neighboring mountain.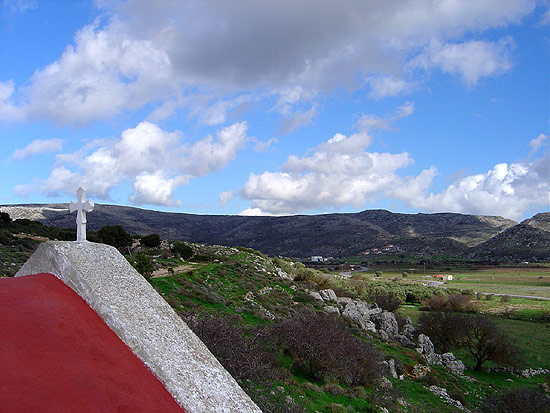 Most settlements set on the plateau of Ziros preserve excellent architectural elements from the Byzantine, Venetian and Turkish period. Scattered around the plateau these villages will soon be deserted, as young people move to the cities or abroad. The remaining inhabitants, most of which are old, maintain a lifestyle that brings back images of past times. Old men hang out in the local cafes from early in the morning till late at night, drinking their morning coffee and evening raki, watching tv or listening to the radio, talking, or just sitting in silence, gazing at the street. They narrate stories that bring images of a once-upon-a-time flourished place..
Minoan remains have been located in five sites. The lovely Byzantine frescoes in the churches of Agia Paraskevi, Agia Eirini, Aghios Georgios and -most importantly- in Agios Nikolaos, date back to the 14th – 15th century. In the church of Agia Paraskevi the bones of the brave fighters from Skalia are sheltered. South from Ziros the small village of Agia Triada (or Tso) is located, with a beautiful view of the Libyan Sea. In site of "Stalos" (an old little village) a Minoan settlement was excavated and in the site of "Livari" there is the cave of Aligaras, which was inhabited during the Minoan period. After Ziros there is the village of Apidia, divided in small districts with a beautiful view of the Libyan sea. In the devastated settlement there are excellent architectural elements from the Byzantine, the Venetian and the Turkish period.
Additional Info
Location: Sitia Region – 25 km from Sitia
Access: Aphalt road
Residents: 1208 (2012)
Αltitude: 590m
Ziros Plateau Photo Gallery