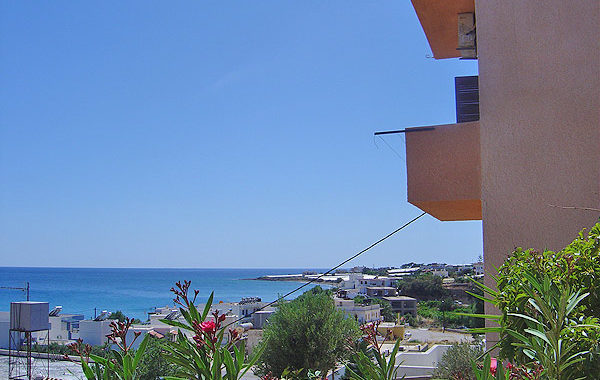 Villa Victoria consists of 5 studios and accommodate up to 4 person each one. They have view to the main beach of Makrigialos ( 2 min walk – 150 m.) and to Kalamokanias Beach ( 2 min walk – 150 m.)
There is also a beautiful garden and a private parking space.
Studios comprise a single room with kitchenette (fully equipped with refrigerator)
Facilities in the Studios:
Private air conditioning
Parking place
30 square meters studios
Bathroom
Balconies overlooking the Makrigialos bay and Kalamokanias Beach.
TV
Ceiling fan
Completely furnished and equipped kitchen (Toaster, Coffemaker)
Refrigerator
Far away from the noisy part of Makrigialos – independence
without the disturbance of animation and night activities in the nearby areas
Phone: 0030 28430 51097
Mobile: 0030 6974349025
Email: victoria_apts@yahoo.gr
Website: www.victoria-makrigialos.gr
Send a message to the owner..