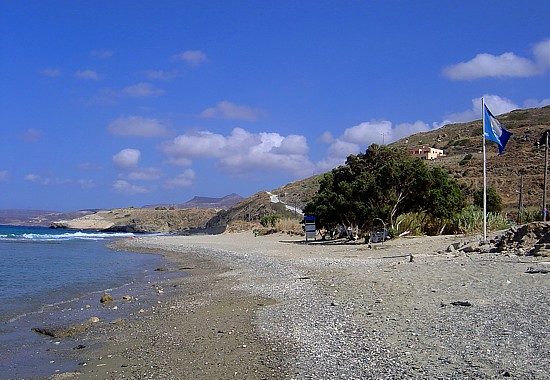 This well-organized beach consists of a long stretch of fine golden sand right next to the town and provides every facility the visitor might need. The beach offers a variety of water sports including jet ski, surfing, water skiing and pedalo.
It has been awarded with two Blue Flags and is always busy, winter and summer. You can rent one of the fishing boats in the harbour for an unforgettable romantic evening boat ride.
Sitia is the easternmost city on Crete and is located 64km east of Agios Nikolaos. The wider area of Sitia province hosts several small beaches where you can enjoy the sun and the sea. However, some who prefer to stay close to town, can visit the long city beach.
Facilities-Additional Info
Distance: Heraklion 129km – Ierapetra 60km
Beach type: Sand, Fine pebbles
Facilities: Accommodation-plenty of choices, Restaurants-plenty of choices, Umbrellas / beds, Sports, Lifeguard, Showers, Blue Flag, Tree shadow
Accessibility: Bus services, Paved road, Handicap friendly
Food-Hotels: Restaurant / Cafe: Yes – Accommodation: Yes