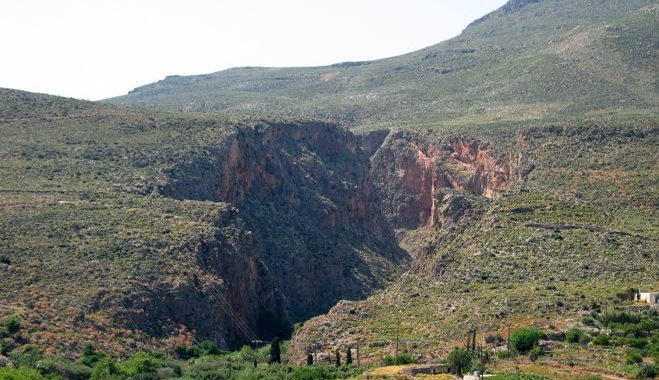 About 1,5 km to east of the village of Zakros, starts the Gorge, which ends at the bay of Kato Zakros, almost near the Minoan Palace area.
This gorge is of outstanding beauty, with large caves in its walls.
In those caves were discovered tombs from the Minoan period, and finds of great archaeological importance. That is the reason why the caves are named "The Caves of Deads" and the gorge "The Gorge of Deads".
Because of its natural beauty and archaeological significance the gorge attracts numerous visitors every year. Today, the area not only forms a stunning backdrop for country hikes, but is the last section of the E4 path, a Europe-wide trail beginning at the continent's western-most point in Portugal. From Kato Zakros, you can get the bus to return to the Ano Zakros village, where your car is, without having to walk backward in the gorge.
Additional Info
Altitude: 270m – 30m
Starting point: Zakros Village
Path Type: Good Marked path (7km)
Difficulty: Easy
Walk distance: 8km (Zakros Village – Kato Zakros beach) – 2 hours
The Palace of Kato Zakros is located 26 kms south of Palekastro. Its position shelters it from the dangerously strong north winds that pass Cape Sidero on the north-east tip…