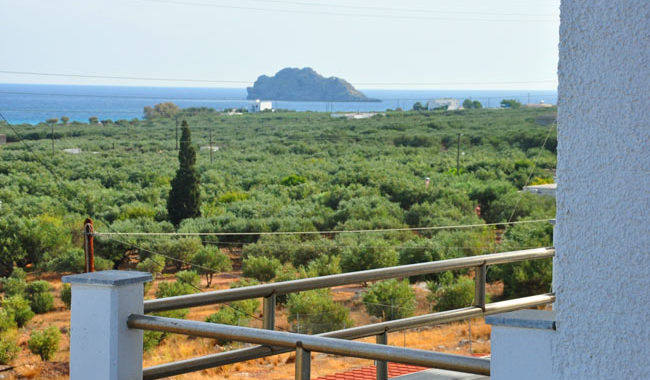 At the northern entrance of Xerokambos, on the main road that runs through the village to Ziros, "Zeus" Apartments are located. The accommodation consists of three one-room studio, one two-rooms apartment and a room without a kitchen.
The studios and apartments have fully equipped kitchenettes.
The two-room apartment can accommodate up to 5 people, while the studios and the room can accommodate up to 3 people.
All apartments have air conditioning or a fan, and a private parking lot next to the property.
Phone: 0030 28430 26743
Mob.: –
Email: zeusapt@gmail.com
Website: www.zeus-apts.com
The view from the balconies at the most of the apartments (except of one) are breathtaking and as the beaches Alatsolimni in the north and the main beach of Xerokambos in the south lie before you.
The main figure of the region is the absolute silence and majesty of the landscape that has remained unchanged over the centuries. While other known areas have been affected by intense human intervention, Xerokampos remains a natural monument with the most beautiful beaches of Crete, spread to the eastern part of the village.
Send a message to the owner..