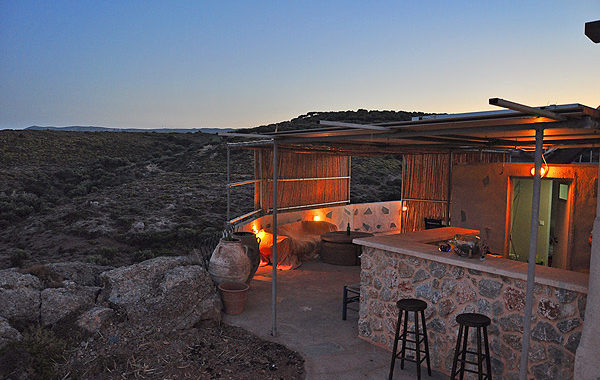 Vrachos Eco Studios, Kouremenos
Vrachos Studios is a family-run studio complex in Kouremenos, Palekastro. Located 2,5km north of the village of Palekastro, Vrachos Studios lie just 800m from the famous beach of Kouremenos and offer a marvelous view to the Kouremenos Bay and to the hills around
Live a different lifestyle in the ECO – traditional Vrachos studios. Our aim is to combine ecology with tradition to offer you an unforgettable experience: a return to a traditional and tranquil way of life, away from the perpetual pace of today. We focus on quality and hospitality, offering you days of relaxation in the most unspoilt area of Crete, the region of Lassithi.
The apartments are not plugged in the public power system, but it provides a fully autonomous wind & solar system of electricity. These houses are available to hire and enjoy traditional holidays in eastern Crete. Everything is ready and waiting for you … All you need is your suitcase!
The accommodation we provide is studios with one double bed and a single bed. All our lodgings are adequately furnished and have fully equipped kitchens with refrigerators and bathrooms.
Phone: 0030 6947432406
Mob.: 0030 6947432406
Email: vrachos.studios@gmail.com
Website: www.vrachos-studios.gr
Send a message to the owner..